Creating a journaling community
Written by Mercedes Miller
We are social creatures by nature and we understand that healing, self-discovery and growth do not have to be journeys that we tackle alone.
Spiritual beliefs and communities that are beginning to gain popularity (e.g., meditation and mindfulness) are more individualistic practices, and are often missing the important community aspect of spirituality.
A good way to grow your spiritual self, practice emotional self-care and connect with others is through a journaling community.
Think about creating a small group of friends with whom you can go out into nature, find a sacred spot, or meet in someone's home and practice journaling together.
Make a consistent meeting time, and bring specific prompts for each meeting, or simply journal or sketch whatever comes to mind.
You are all able to share your experiences and journal entries with one another afterwards, and build up a meaningful spiritual community!
Click here for some inspirational journaling prompts. Happy journaling!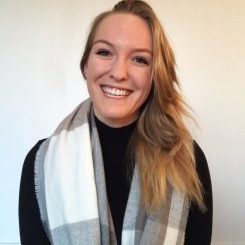 Mercedes Miller is a Masters' student in Counselling Psychology at Adler University and is completing her Social Justice Practicum with Avalon Recovery Society for the 2019/2020 academic year.
Mercedes has a Bachelor of Arts in Psychology and volunteered at ANOVA, a shelter for women experiencing domestic violence in her hometown of London, Ontario. She says her experiences have led her to be very passionate about feminism and supporting all women.