Self-care workshops coming to Avalon Women's Centres!
One of the often-overlooked components of relapse prevention is lifestyle balance and self-care.
To help with this, we are excited to announce that from January to April 2020 there will be free self-care workshops delivered at all three Avalon locations.
Note to Self self-care workshops will provide an interactive education on self care, give some realistic methods and examples, and cover a range of topics including physical, emotional, spiritual and social self-care.
Workshops are completely free of charge, and you can register online or in-person at one of our Avalon Women's Centres. Drop-ins are welcome.
Avalon Women's Centre Vancouver
Last Saturday of every month, beginning Jan. 25
2 p.m. to 4 p.m.
Avalon Women's Centre North Shore
Third Saturday of every month, beginning Jan. 18
2 p.m. to 4 p.m.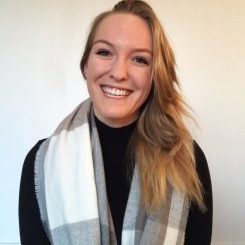 About the facilitator: Mercedes Miller
Mercedes Miller is a Masters' student in Counselling Psychology at Adler University and is completing her Social Justice Practicum with Avalon Recovery Society for the 2019/2020 academic year.
Mercedes has a Bachelor of Arts in Psychology and volunteered at ANOVA, a shelter for women experiencing domestic violence in her hometown of London, Ontario. She says her experiences have led her to be very passionate about feminism and supporting all women.