A simple practice of loving-kindness: Metta meditation
Written by Mercedes Miller
When we think of meditation, we often think of quieting our minds, sitting in silence, noticing distractions and allowing them to pass.
This can be a rewarding practice, but for me it was difficult to jump into the quieting of my mind right away. I found myself getting distracted and thinking of what was on my to-do list.
I declared myself "bad at meditation" and decided the practice wasn't for me, until I was introduced to metta meditation.
Metta means "benevolence, loving-kindness, friendliness, amity, good will, and an active interest in others." Metta meditation is a practice of concentration, specifically a concentration on loving-kindness, rather than a practice of silencing the mind or a practice of insight, where you notice whatever comes into your awareness.
Metta meditation often begins by directing loving-kindness towards ourselves with phrases like "may I be happy, may I be healthy…" and then moves towards directing loving-kindness towards others that we love ("may they be happy, may they be healthy…").
Metta meditation brings in the challenge of then directing loving-kindness towards individuals in our lives who maybe we don't know (such as the person who rings through your groceries), then directing loving-kindness towards someone in our lives who we might be having a conflict with. This is done at one's own pace, and we are always invited to return back to directing the phrases of loving-kindness towards ourselves if we feel uncomfortable.
Finally, metta meditation invites us to direct loving-kindness towards all beings on earth. If you become distracted during this meditation, you're invited to drop that distraction and return to the phrases.
Metta meditation can open one's heart and guide us towards feelings of inclusivity and self-love. Sometimes we are conditioned to not trust our capacity for loving-kindness, for ourselves and for others.
Having a metta practice can remind us of the amazing capabilities we have to send love, compassion and light into our own lives, and the lives of those around us. Practicing metta can also enhance your other meditation and mindfulness practices.
For me, having the phrases of loving-kindness to focus on made metta much easier and brought me back into the world of meditation.
Whether you are a struggling meditator like me, or you're seasoned in your meditation practice, metta can be a powerful way to send love to yourself, others and the world. If you'd like to try a good 10-minute metta meditation, here is the link for one! Happy meditating!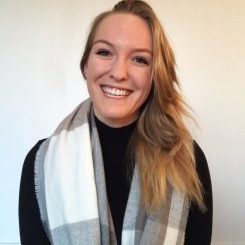 Mercedes Miller is a Masters' student in Counselling Psychology at Adler University and is completing her Social Justice Practicum with Avalon Recovery Society for the 2019/2020 academic year.
Mercedes has a Bachelor of Arts in Psychology and volunteered at ANOVA, a shelter for women experiencing domestic violence in her hometown of London, Ontario. She says her experiences have led her to be very passionate about feminism and supporting all women.