Wake Up and Nurture Your Recovery: The Importance of a Morning Routine
Written by Mercedes Miller
If you have gone to treatment, you may have learned about how important having a morning routine is to recovery.
This might have included a healthy breakfast, some sort of exercise or mindfulness and attending a support group. If you haven't been to treatment, developing this routine could be a key factor in improving your recovery.
Regardless of if you've been to treatment or not, developing and maintaining a morning routine can be difficult because there may not be anyone around to hold you accountable. But this challenge is one that's worth it - a morning routine can aid in lifelong recovery and you can feel the benefits in all areas of your life.
Why does a morning routine help so much in recovery? Stress and boredom are two of the biggest threats to recovery, and these are also two things that can be combated by a consistent, healthy morning routine.
Routine provides structure for those who are recovering, which is something that may have been absent during addiction. Routine throughout our lives is important to recovery, but the starting that routine in the morning can have a big impact because it allows you to start the day in a predictable way and can help you feel grounded.
Everyone's morning routine will look different. We all have different schedules, and these will change for us throughout time, so our morning routine will always be evolving and changing. If you're a really busy person, having an hour-long routine might be unrealistic.
Not to worry, you can just start with one small thing, such as waking up at the same time every day and taking five minutes to read, and then you can build on it from there. Here are some suggestions of things that you can include in your morning routine, if they feel right for you:
Wake up at a certain time every day. This creates a certainty in your routine, and allows your body to fall into a rhythm.
Wake up a bit before your kids. Having some time to yourself before you have to start being a mom is important!
Have some food that makes you feel good. Fueling your body and your mind with food that will make you feel good is a great way to start the day.
Have a predictable hygiene routine. Again, this creates certainty and predictability, which both support recovery.
Have some time for self-reflection, mindfulness or meditation. Having this quiet time can help you feel grounded and less frantic. It will help you put your best self forward!
Move your body in a way that is gentle and loving. Waking up our bodies in a way that feels good for us can release some happiness chemicals in our brains and signify to our bodies and minds that we are awake.
Keep your phone off until your morning routine is done. Having your phone can create distractions and make you stressed out before you even have a chance to wake up and do your routine.
Eventually, your morning routine will become a habit and you won't even think twice before you roll out of bed and start doing it. You'll soon start seeing the benefits of a morning routine such as improved brain function, better ability to cope with stress and maintaining a sense of purpose in your everyday activities. Good luck, and good morning!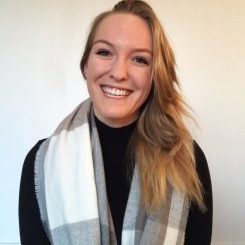 Mercedes Miller is a Masters' student in Counselling Psychology at Adler University and is completing her Social Justice Practicum with Avalon Recovery Society for the 2019/2020 academic year.
Mercedes has a Bachelor of Arts in Psychology and volunteered at ANOVA, a shelter for women experiencing domestic violence in her hometown of London, Ontario. She says her experiences have led her to be very passionate about feminism and supporting all women.