12 COVID-friendly ways to rebuild connections this summer
Written by Karen Pontious
Summer 2020 is among us, yet this season isn't like the summers we've had in the past. COVID-19 has brought new challenges for everyone and has impacted people's sobriety and the sober community.
Protecting your sobriety while losing in-person connections has been an isolating experience. Even though we've adjusted and offered support via virtual methods of connection such as Zoom, teleconferences, phone calls and social media, we know it's not the same.
Since we've entered phase three in B.C., Avalon has been able to begin our gradual re-opening for in-person meetings, but now it's time to talk about how we can rebuild connections during this time and look at what this "new normal" means for your sobriety.
Here are 12 ways to reconnect with your community, make new connections and enjoy your sober summer in 2020:
1) Know yourself and respect your boundaries.
The pandemic isn't over and we know it's a scary time, so if you're not ready to go to in-person meetings or small gatherings yet we completely understand. That's why we are continuing to create more virtual services and meeting options so we can stay connected with you no matter where you are.
We've added new tags to our meeting schedule so you can search for meetings that are only "Outdoor" "By Phone" or "By Zoom." This allows you to choose whichever method feels best for you.
2) Stay connected with your community.
Having a supportive community makes a big difference in staying sober during these challenging times. Know that the relationships you formed before the pandemic are not lost. Your regular meetings may look different now, but they are not going anywhere. During this time we need to stay as connected as possible to support each other.
3) Join an outdoor meeting.
In the spirit of summer and to maintain physical distancing we launched our outdoor meetings!
Remember to bring you own lawn chair and to take necessary measures to take care of yourself and others. All meetings are weather permitting.
Please visit our meeting schedule for information about our outdoor meetings.
4) Go for a walk or a hike.
Getting outside of the hustle and bustle of the city can be very rejuvenating and now that many parks are open again, going for a walk or hike is the best way enjoy the summer season. There is nothing like nature to help clear the mind and remind us of the beauty we have around us.
5) Lounge by the beach or a pool.
What is summertime without warm weather, sand between your toes and days at the pool?
Many beaches and pools have opened for people to soak in the sun this summer. If you feel comfortable visiting these spaces, you can check out a list of pools and beaches in the Vancouver area here. Make sure to read up on their safety protocols and adhere to any guidelines.
6) Have a summer picnic or backyard tea party.
Summer is for spending more time outside, so why not go for a picnic in the park or plan a garden tea party? Even if you live in an apartment you can make use of the many community gardens or communal green spaces nearby. This is a great way to get together with friends and family while getting fresh air.
Reading is a great activity to learn something new while relaxing. Invite a few friends or even strangers to read the same book and you have yourself a book club. You could host a virtual book club or if you are tired of being online, why not take it outdoors?
There are so many amazing recovery books to dive into or if you're feeling trendy, check out this list of popular summer 2020 reads.
8) Do a bake exchange or cook off.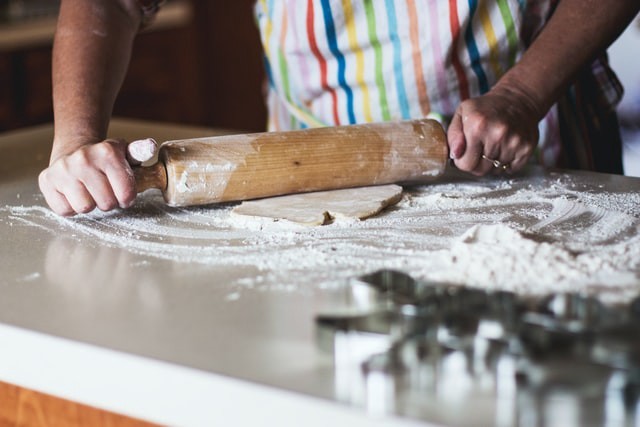 Put your quarantine cooking experiments to the test with a recipe exchange. You can bake or cook something delicious and share it with your loved ones, or you can challenge others to make a dish you love and see what they think. There is nothing that brings people together more than homemade goodies!
9) Have a movie or Netflix night.
You can never go wrong with a movie night. Whether it is at home cozied up on the couch, having a movie night with friends in your bubble or going out to the theatres, it is a perfect way to get away from the heat of the summer.
Here is a list of theatres re-opening in the Vancouver area. Make sure to check their rules and safety requirements before you go so can come prepared.
10) Find out what summer festivities are happening around you.
Even though a lot of annual summer festivals and events were cancelled this year, many have adapted and have created COVID-19 friendly events and activities that you can join in on.
Some have moved to virtual versions and others have mini celebrations across the city. Keep looking on Facebook or Eventbrite for events happening that pique your interest.
11) Focus on building meaningful connections.
Building connections sober is always an amazing opportunity to really get to know people. Everyone has a story to tell and taking the time to listen openly and getting to know others is a powerful way to create community and make real connections.
12) Embrace your sobriety.
It has been a tough time for everyone across the globe and many have resorted to or returned to using substances to cope. Staying sober during this time is an achievement in itself, so don't get discouraged about where you are now. Remember why you choose to be sober and be proud of each step you've taken on that journey.
However you choose to spend your summer this year, remember that staying sober will make it that much more enjoyable.
Even though this summer looks different and we have had to adapt, you are not alone. Pick anyone of these tips on this list to get your summer rolling. If you have been struggling to keep your sober connections or to adjust to this new reality do not hesitate to reach out to us for support.
Karen Pontious is a professional communicator working on her dream to be a freelance writer and editor. She is currently completing a summer placement with Avalon Recovery Society.
Her passion is intercultural relations and communication. She writes about relationships, immigration stories, gender norms, and mental health.